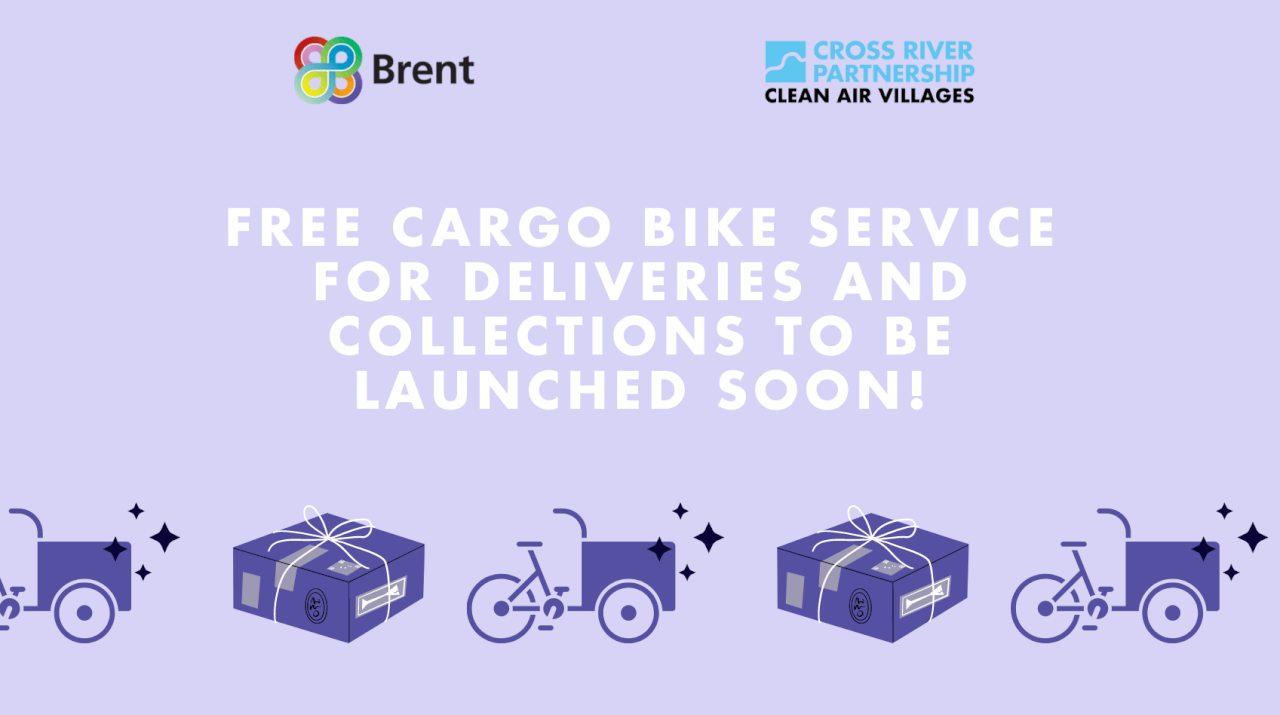 Cargo Bike Delivery Service in Willesden Green
26th January 2022 / Posted by Isidora Rivera Vollmer
As part of Clean Air Villages 4, Cross River Partnership and London Borough of Brent will soon launch a cargo bike and rider service for deliveries for local businesses in Willesden Green.
This service will be available for businesses to book via an online platform, with a set number of pre-paid hours available for businesses to use the cargo bike scheme. The service will aim to encourage behavioural change, showing businesses the ease of switching to cargo bikes for deliveries, ultimately reducing local air pollution and saving costs.
CRP will share more details on how to sign up and use this free service in Willesden Green as soon as it launches!
For more information, please contact CRP Project Manager Fiona Coull.