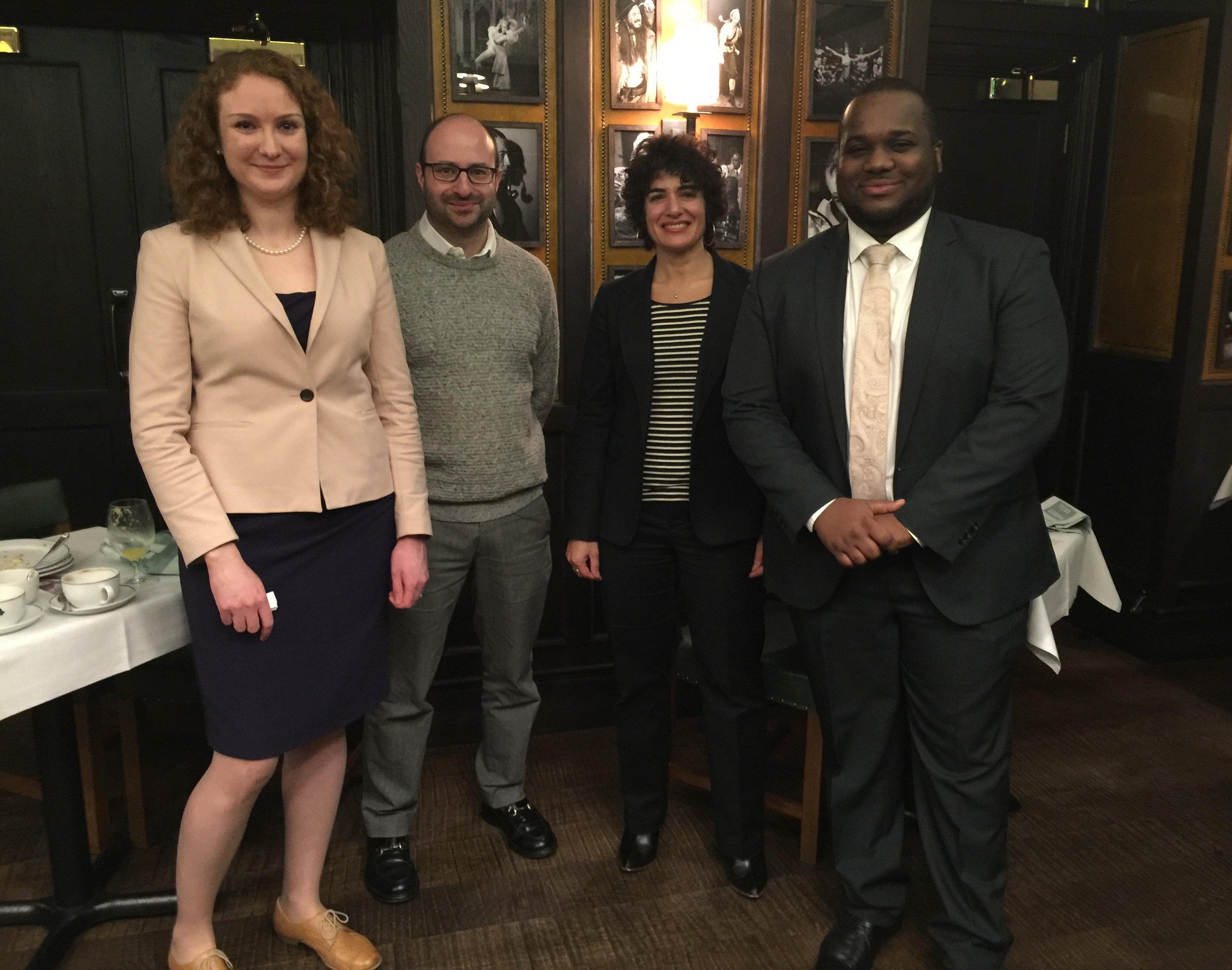 Capco Breakfast Event
10th February 2016 / Posted by CRP Team
On Thursday 28th January 2016, Capco CG hosted a breakfast event at the Ivy Market Grill encourage their commercial occupiers to participate in Cross River Partnership's Recruit London initiative. The event celebrated Recruit London's achievements in helping local job seekers into work in Covent Garden and introduced Benjamin Laryea, Capco's first dedicated Workplace Coordinator. The Covent Garden community was encouraged to make use of the free service on offer to help them fill their job vacancies with local talent.
Attendees heard from Councillor Daniel Astaire (Cabinet Member for Housing, Regeneration Business and Economic Development), Michele Simon (Head of Operations – Capco CG) and Elizabeth Harris (Employability Coordinator – Cross River Partnership).  Attendees included Oasis, Sunglass Hut/Rayban, Miller Harris, Sandro, Club Monaco, Shake Shack, Punch and Judy, The Ivy Group, Maxwell Group, London Theatre Museum, Crème de la Crepe & CG Restaurants.
The breakfast was a great success and has opened up many possibilities for employment with a range of fantastic roles within the Covent Garden area, continuing Recruit London's great work within the area.
For more information contact Benjamin Laryea on blaryea@westminster.gov.uk or 07940 025 000
Recruit London is run in partnership by Cross River Partnership, Westminster City Council, Capital & Counties CG Ltd, The Crown Estate, New West End Company and the Department of Work and Pensions.