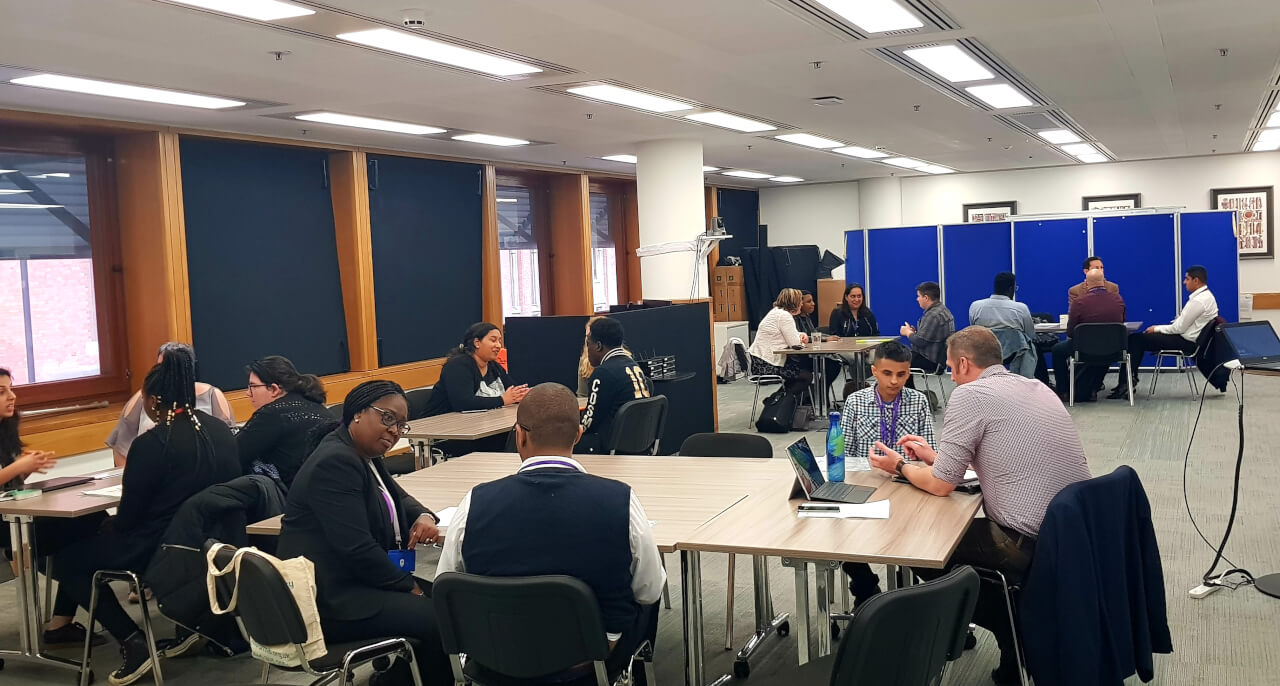 CamdenAbility Lifetime Achievements
11th June 2019 / Posted by CRP Team
CRP's CamdenAbility project comes to an end on the 28th of June.
Launched in February 2017, we have delivered the project for over 2 years and in that time achieved some fantastic results to improve the lives of local disabled job seekers.
Funded by Camden Council and delivered in partnership with Business Disability Forum, the project was tasked with improving disability standards with local businesses and creating opportunities for Camden residents with disabilities and long-term health conditions.
Some of our lifetime achievements include:
36 jobs created
32 Work experience placements
11 Site tours
21 Employment Workshops
3 Reverse job fairs
114 Disabled job seekers supported
18 Disability workshops delivered for employers
30 Local business signed up to our network
We held our final network meeting at one of our members, The Alan Turing Institute's offices in June.  CamdenAbility network meetings are forums for our businesses to come together and share best practice around Disability and inclusion, learn about local disability schemes and receive updates on the progress of the project.
Our final network meeting was an opportunity to hold a 'meet the employers session', where our disabled jobseekers were given the chance to meet with our  network and discuss their job aspirations.
We also shared some of our findings over the past 2 years and recommendations on how to successfully recruit disabled talent.  Some of our recommendations include:
Be Flexible – Employers who are able to change and manipulate traditional recruitment practices have much better success in attracting and recruiting disabled job seekers
Bring others into the conversation – Promote inclusion and disability schemes to supply chains, contractors and vendors
Adjustments aren't expensive – Most adjustments are very simple to implement and don't require a financial outlay.
Recognising the benefits of hiring disabled staff – Hiring disabled staff isn't a charitable act, disabled talent are a huge benefit to organisations on many levels.
Be creative – Removing barriers to employment sometimes takes unusual and creative approaches to the standard recruitment models.
We're extremely proud of the success of the project and would like to thank our network, and particularly our funders Camden Council, and our project partners Business Disability Forum for their support and hard work on the project.
If you would like to find our more, please contact CRP's Disability, Inclusion and Engagement specialist Parma Sira at parmasira@crossriverpartnership.org