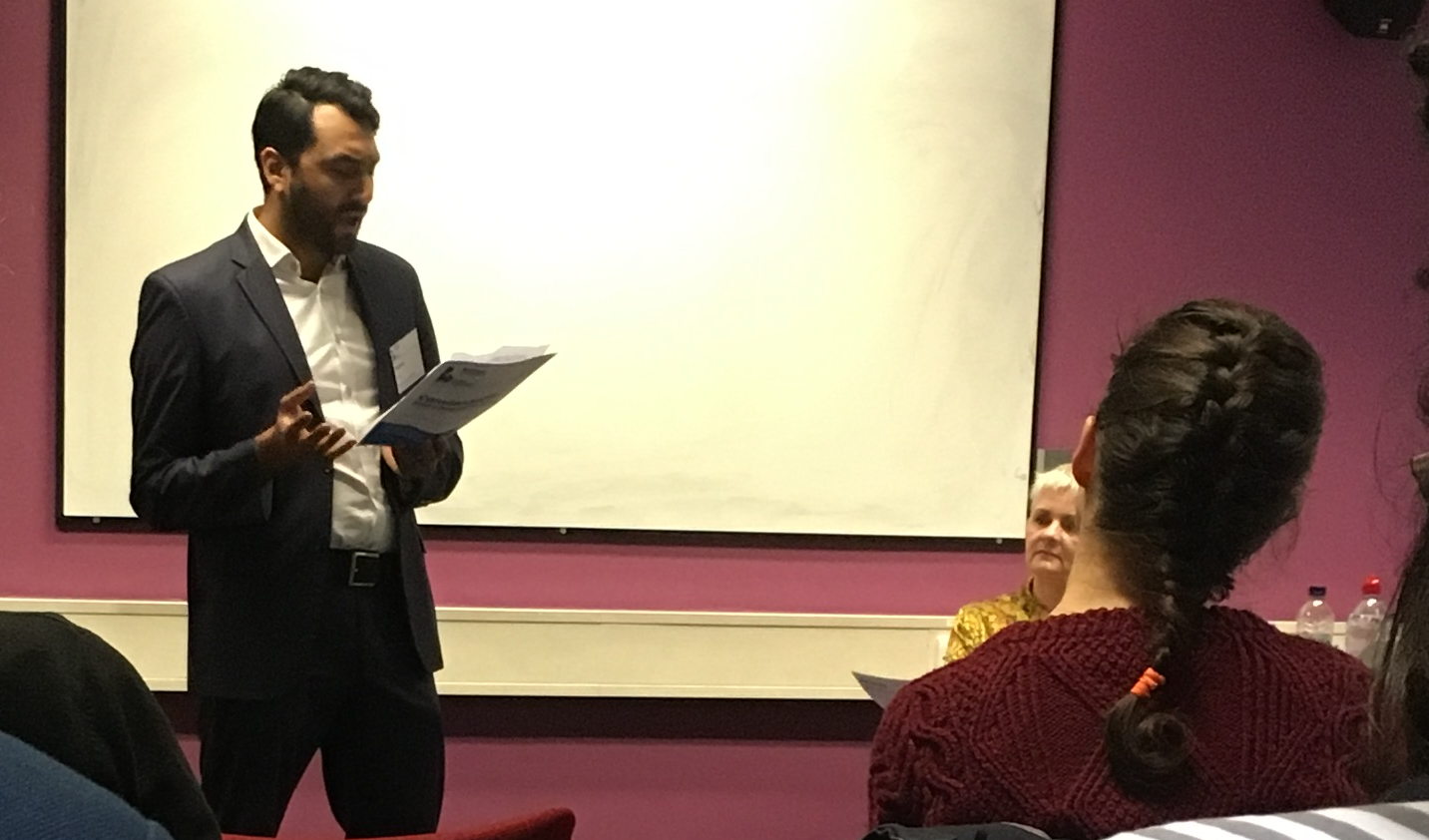 CamdenAbility Launch
1st March 2017 / Posted by CRP Team
February saw the official launch of CamdenAbility, our new collaborative project that aims to improve disability confidence free-of-charge across businesses throughout the London Borough of Camden.
Delivered by Cross River Partnership in partnership with Business Disability Forum, CamdenAbility aims to significantly increase the number of Camden residents with disabilities who are in full-time employment.
The launch, hosted by CamdenAbility member University College London (UCL), was an opportunity for the project's network to meet, share best practice and discuss their many initiatives promoting inclusiveness and opportunities for disabled Camden residents.
Guest speakers included Helen Isles (Employment Strategy and Development Manager at Camden Council), Helen Macfarlane (Principle Consultant at Business Disability forum), Mike Higgins (Equality and Diversity Lead from UCL), Tom Adams (Branch Manager at Waitrose), Brian Watts (Vice Principle at City Lit), CRP's Director Susannah Wilks and our Specialist Workplace Co-ordinator delivering the project, Parma Sira (pictured).
The event also introduced the CamdenAbility Events Programme, a series of training events throughout 2017 for the project's network of employers to meet and disclose updates, be trained on disability best practice, discuss challenges and access expert support from both CRP and BDF teams.
For information about the CamdenAbility project, email Parma Sira or call on 020 7641 2696