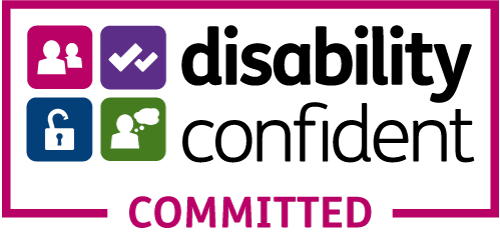 CamdenAbility – Disability Confident
25th February 2019 / Posted by CRP Team
The CRP-delivered CamdenAbility project works with a network of local employers to improve disability standards and create opportunities for Camden residents with disabilities and long-term health conditions. The project is funded by Camden Council and delivered in partnership with the Business Disability Forum.
As part of our commitment to improve disability standards of our members, CamdenAbility facilitates regular network meetings, creating a comprehensive and informative forum for businesses to come together to discuss disability initiatives, share best practice, hear from disability specialist guest speakers and receive updates on the project.
CamdenAbility member Dentsu Aegis will kindly host our first meeting of 2019 at their fantastic offices in Euston on the 28th of February.
Our members have requested our help to advise and support them to find out more about how to progress on the Disability Confident Initiative. We will be dedicating much of our next meeting on supporting them to work towards Disability Confidence, particularly on how to attain the harder to achieve Level 2 and Level 3 certifications.
Disability confident organisations play a leading role in changing attitudes for the better. The scheme helps employers draw from the widest possible pool of talent and demonstrate a commitment to equality and inclusion.
To find out more about CamdenAbility, please contact Parma Sira.