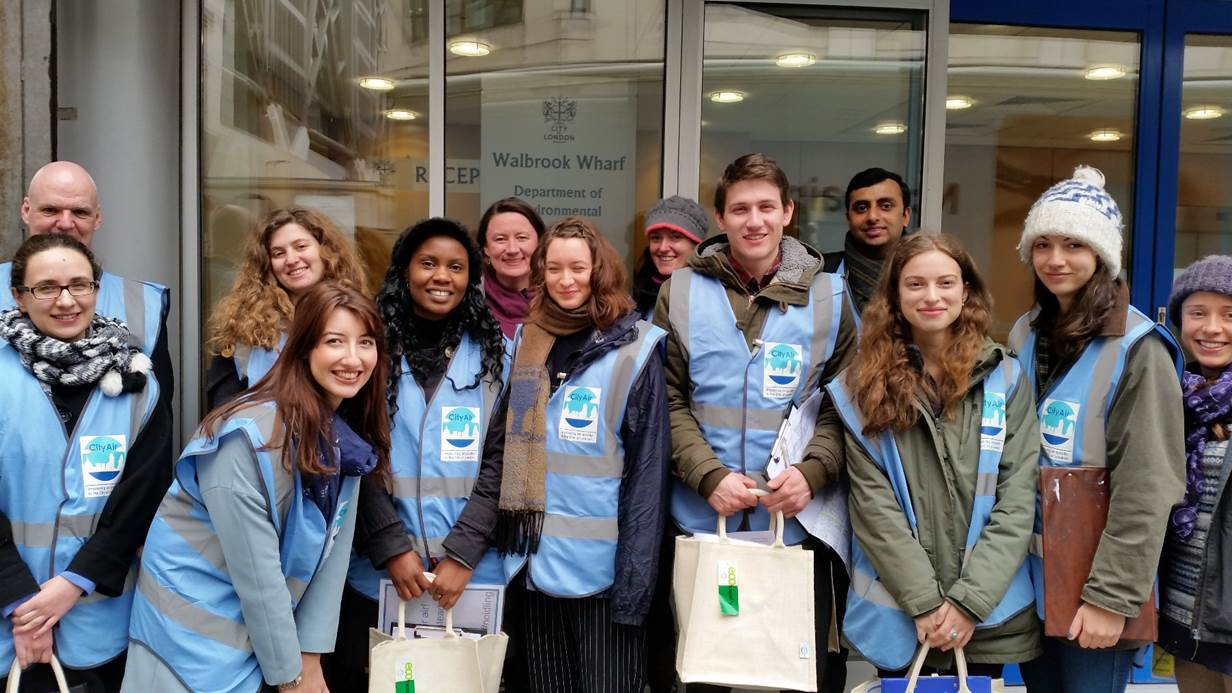 CABB Clean Air Action Days
21st January 2016 / Posted by CRP Team
Following on from the successfully piloted behaviour change intervention by the City of London Corporation, CRP's Clean Air Better Business has commissioned Global Action Plan to develop a business focussed intervention to reduce emissions from traffic idling, build capacity amongst our BID/Local Authority partners to take action, and create the links for drivers between their behaviour and air pollution.
Opportunity:
This will be a larger scale intervention creating a greater impact amongst CRP partners to encourage them to take action on idling in identified hot-spots within their areas. We aim to train up to 100 change-makers across Central London who will then participate in 2 coordinated 'Clean Air Action Days'. Businesses within each participating BID can get involved.
Key Dates:
Webinar to brief and train up BID/Local Authority leads – 2nd February 2016
Training of 100 Change makers – week commencing 29th February 2016
2 Clean Air Action Days – week commencing 7th March 2016
The CABB Clean Air Action Days, will be supported with key messages, re-usable branding, templates, materials e.g. high vis jackets for the change-makers to increase visibility, press releases and social media support.
Interested parties should contact CRP Air Quality Champion – Uto Patrick for more information.