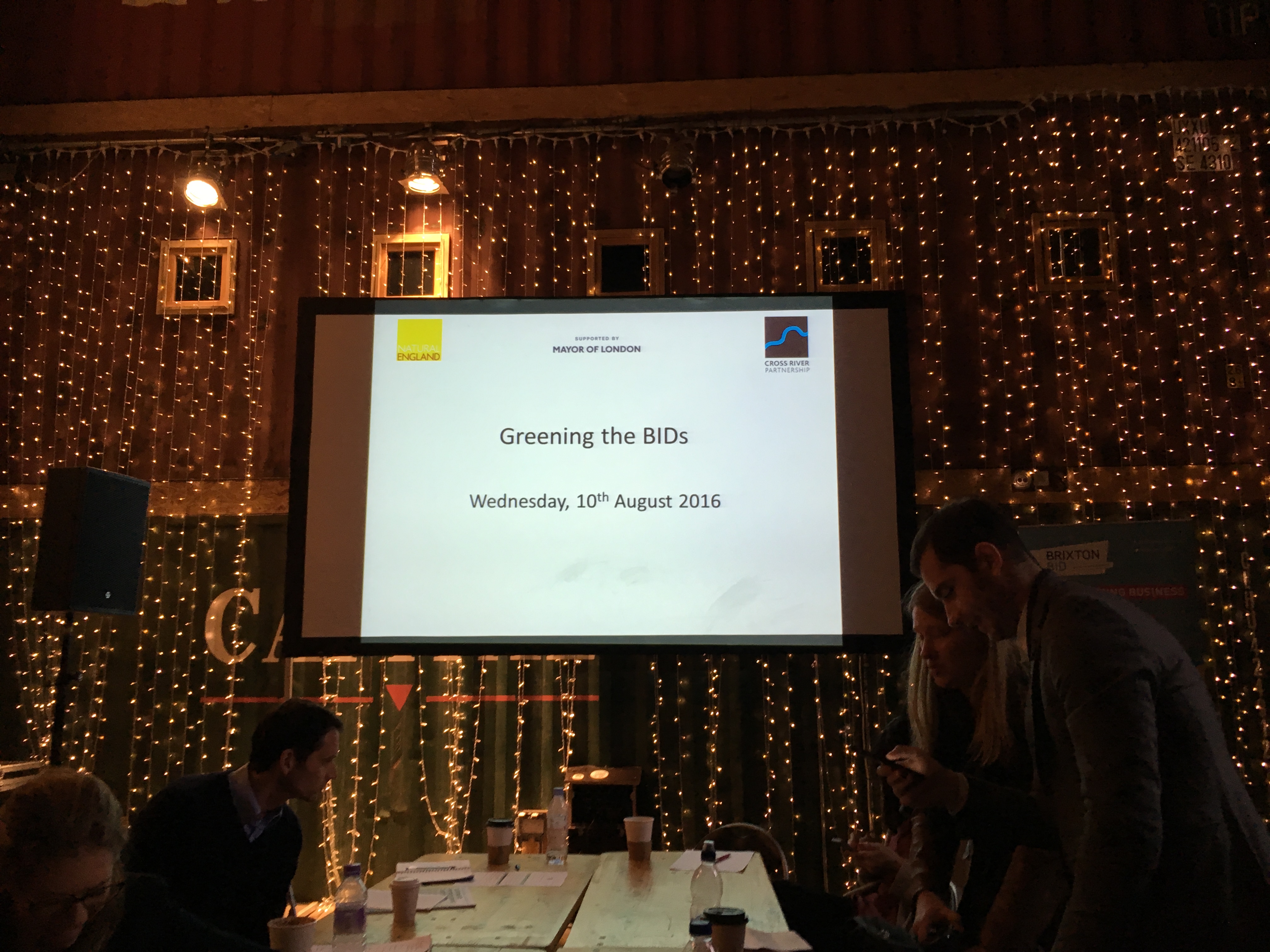 CABB and GtB Delivery
23rd August 2016 / Posted by CRP Team
CRP's Clean Air Better Business and Greening the BIDs partners met for their bi-monthly Steering Group meetings at Pop Brixton earlier this month.
Clean Air Better Business partners heard about TfL's new Cycle Hire business accounts which enable businesses to provide staff easy access to the Santander Cycle scheme. The partners also received an explanation of the technical report behind the successful Anti Idling Days held earlier in the year which showed a reduction in air pollutants on the days CABB partners engaged with drivers.
Greening the BIDs received an update on CRP's work to secure funding for future greening projects and discussed plans for two exciting events to share the BIDs' collective successes.
Thank you to Brixton BID for hosting, TfL and Kings College London for your presentations and for all CABB at GTB partners for your lively participation.
For information about the CRP's Clean Air Better Business or Greening the BIDs programmes, contact Brendon Harper.