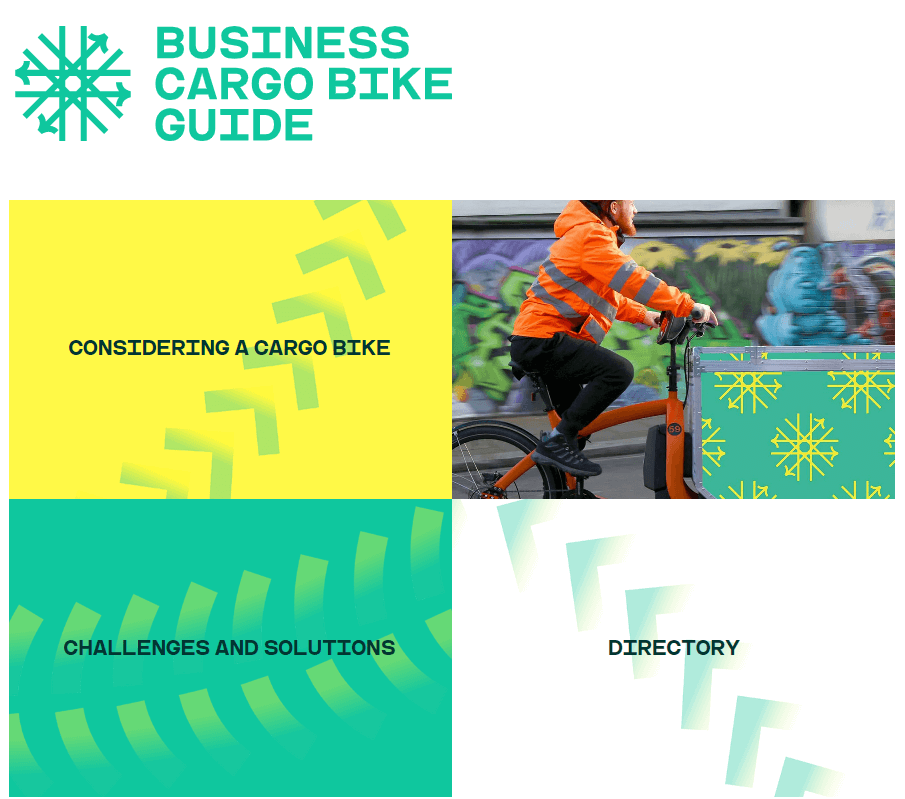 Business Cargo Bike Guide
27th July 2022 / Posted by Sefinat Otaru
CRP is pleased to launch Business Cargo Bike Guide, a resource for London businesses looking for information on cargo bikes. We've populated the site with useful (and easily digestible) information on points to consider before getting a cargo bike, types of cargo bike, operating and maintaining them, and more.
Businesses are being encouraged to switch to zero or low emission transport, to help mitigate climate change and improve air quality. Cargo bikes are a less expensive, more reliable option for businesses making local deliveries.
A critical barrier to businesses using cargo bikes is a lack of knowledge about them.  There is a need for guidance specifically geared toward businesses rather than for personal use. Existing knowledge is fragmented across the internet, and SMEs often don't have the time to research this information. Businesses may also be in a position where they've purchased a cargo bike but have limited knowledge about getting the best out of them and perhaps underusing or misusing them.
CRP has worked with Business Improvement District and Local Authority partners on cargo bike share schemes across London. We've also researched related topics such as bike infrastructure and support active travel. We've distilled our experience into useful information and included a directory of related services to give businesses what they need to get the best out of cargo bikes.
For more information, please contact CRP Project Manager Sefinat Otaru – sefinatotaru@crossriverpartnership.org.