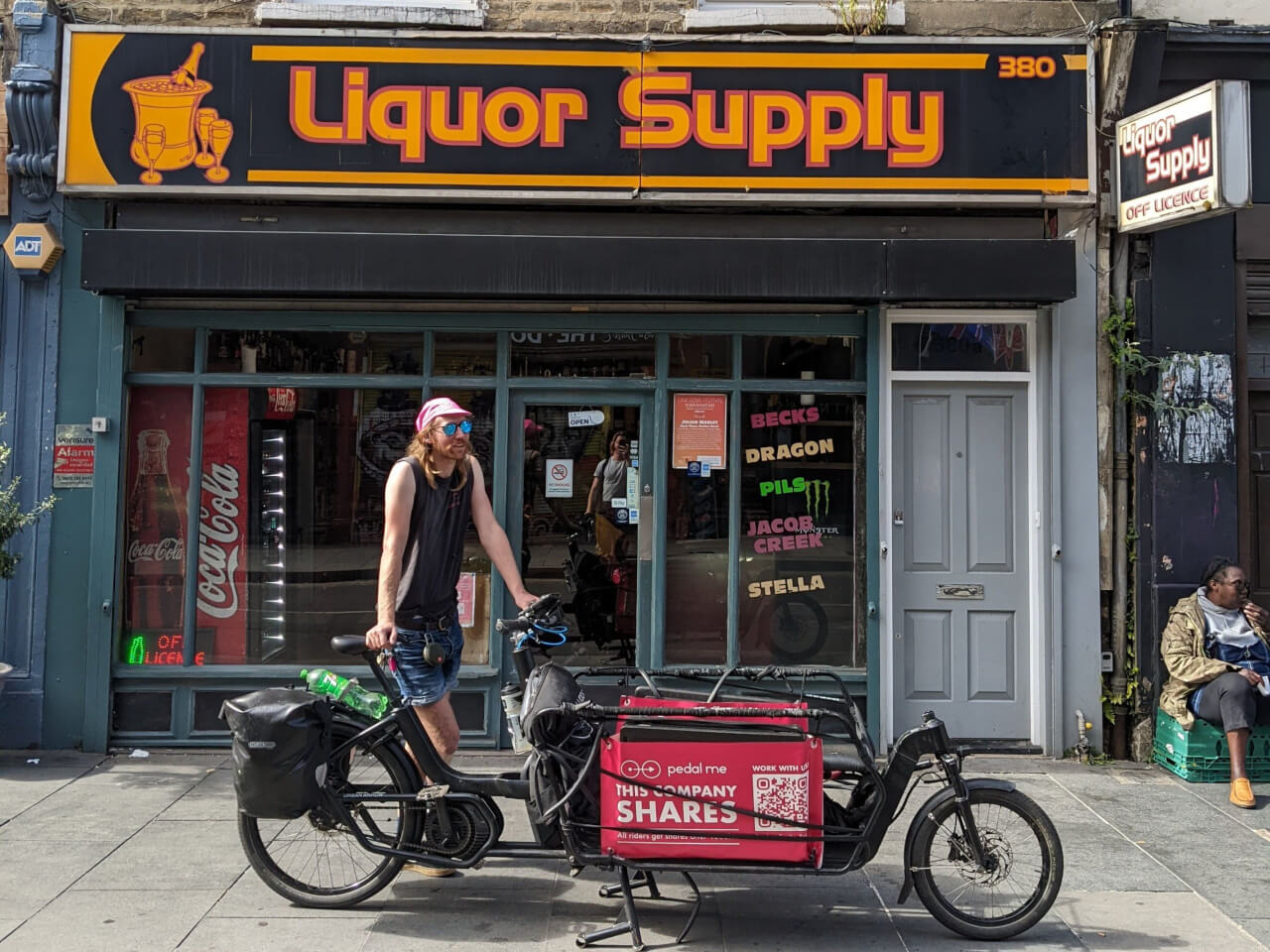 Brixton Urban Logistics Hub
30th June 2022 / Posted by CRP Team
For June's Clean Air Day CRP visited Brixton with our partners at Pedal Me. We met with prospective businesses and offer gave a live demonstration on the cargo bikes that will be fulfilling deliveries. 
The businesses we spoke to were amazed at the capacity of the bike (300kg including the trailer) and impressed by the fast, professional service offered by Pedal Me.
We will encourage Brixton businesses to make use of this fantastic, fully-funded scheme for the rest of the summer, taking advantage of free, fast, reliable, low-emission deliveries. To get involved or to find out more, contact CRP Project Officer Jack Alexander.
By booking through the Pedal Me app businesses receive a time slot (so they know when to expect their delivery) and can live chat the Pedal Me team for any updates.
Cargo bikes are a fantastic way of tackling emissions. These deliveries reduce local traffic, idling, and road miles from failed delivery attempts. CRP will report on the impact of this trial in the conclusion of the CAV4 project.