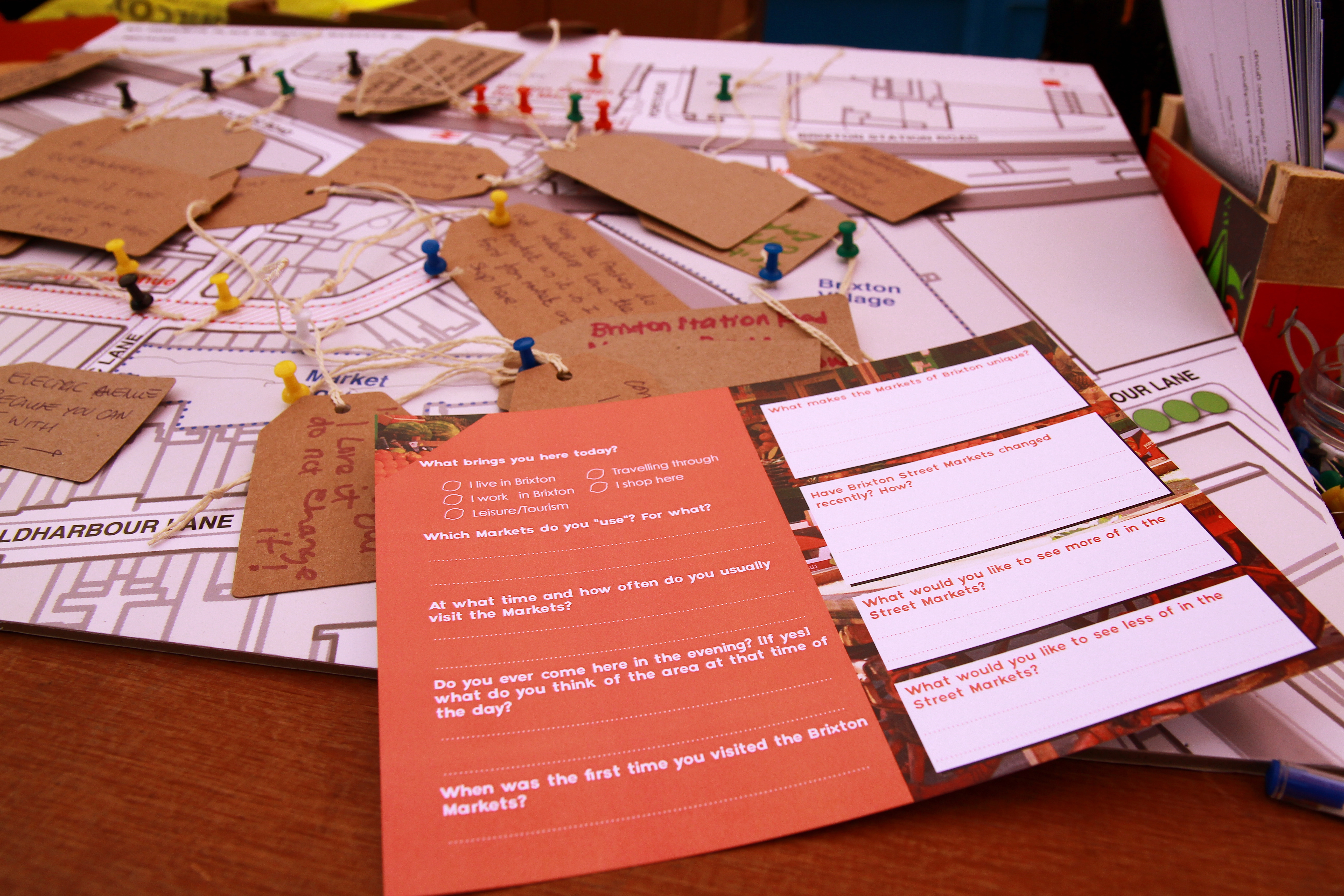 Brixton Street Market Regeneration
29th June 2015 / Posted by CRP Team
Earlier this year Lambeth Council, working in partnership with Brixton Market Traders Federation, secured £869k from the Mayor's High Street Fund to regenerate Brixton's iconic markets streets. CRP's Place Making Project Manager, Owain Jones, is leading the Programme Management, which will see improvements delivered by the end of March 2016.
The Brixton markets project will create a five year Strategy for the street markets. Capital investment will provide a new hard surface to Electric Avenue along with an improved stall layout and new charging and water points for traders. The ambition is to create a cleaner, smoother functioning and more welcoming market place that attracts more custom and trade. The project will also deliver a world first local currency cash machine for the Brixton £, town centre Wi-Fi and hand held card payment systems for market traders.
Landscape drawings for Electric Avenue, Pope's Road and Station Road are being produced by architects Gort Scott. An Initial round of consultation events has been conducted with residents, shop retailers, market traders, shoppers and local stakeholders. This engagement has led to the production of initial design proposals that Lambeth Council are now consulting on more widely. In addition to taking stalls in the market last Wednesday and Saturday, Lambeth will convene a fifth engagement event with traders on Wednesday, 1st July.
To view and comment on the initial designs or for more information about the Brixton Street Market project visit: futurebrixton.org