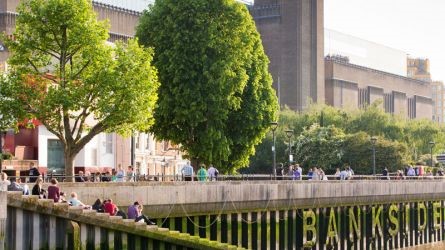 Better Air, Better Bankside
23rd April 2018 / Posted by CRP Team
Over the past year CRP's deliverBEST online tool provided 35 Better Bankside BID member organisations with recommendations to make deliveries to their Bankside locations more efficient.
Eight businesses were supported by the deliverBEST team to measure their deliveries and to take specific actions including changing procurement practices and redirecting staff online shopping deliveries.
By reducing the frequency of milk deliveries to their office, the BID itself reduced their emissions by 69 CO2 kg a year!
Contact CRP's Air Quality Project Manager Brendon Harper for more information on deliverBEST and how it could be useful to you.