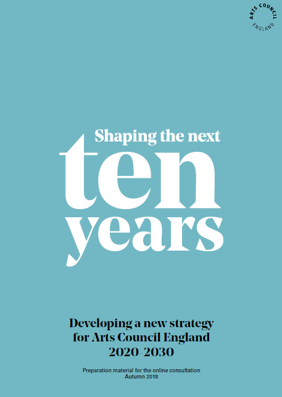 Arts Council England Strategy
12th November 2018 / Posted by CRP Team
Arts Council England (ACE) held several exciting workshops in early November to help shape their 10 year strategy. CRP was delighted to attend alongside independent practitioners and organisations to provide different perspectives on the ACE strategy so far. The online consultation is ongoing; you can read the brief and take part in the consultation here.
Following on from CRP's Art in the Public Realm report, we are pleased to see that the ACE proposed 2030 outcomes include encouraging people from every background to benefit from public investment in culture.  CRP encourages all of its partners to get involved with developing the new ACE strategy.
CRP is keen to discuss any upcoming arts and culture projects with potential partners. Please contact Susannah Wilks to discuss further.