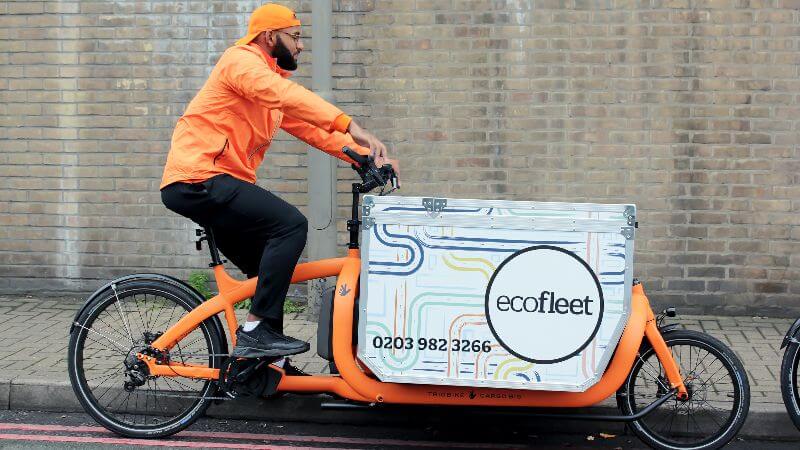 All Things Clean Air Villages
15th June 2021 / Posted by CRP Team
The Clean Air Villages 4 project is progressing on a range of activities! These include monitoring of a range of air quality interventions on the horizon, the development of tools to support both businesses and residents alike in relation to the coming expansion of the ULEZ and research into river, rail and walking freight. The Lunchtime Launch series continues and ideas for the development of air quality tools are on-going.
The Northbank BID have launched their new cargo bike scheme, in collaboration with CRP and ecofleet, which is available for BID members to use for free. This service delivers within 5 miles of the BID and saves businesses time and money, improves customer satisfaction whilst helping to reduce pollution on local streets. Click here to register!
The Clean Air Villages 3 case studies are now available to download, covering cargo bikes, Vivacity traffic monitoring, the CRP LiveShare series, Clean Air Routes and EV switching.
For further information, please contact CRP Project Manager Kate Fenton.