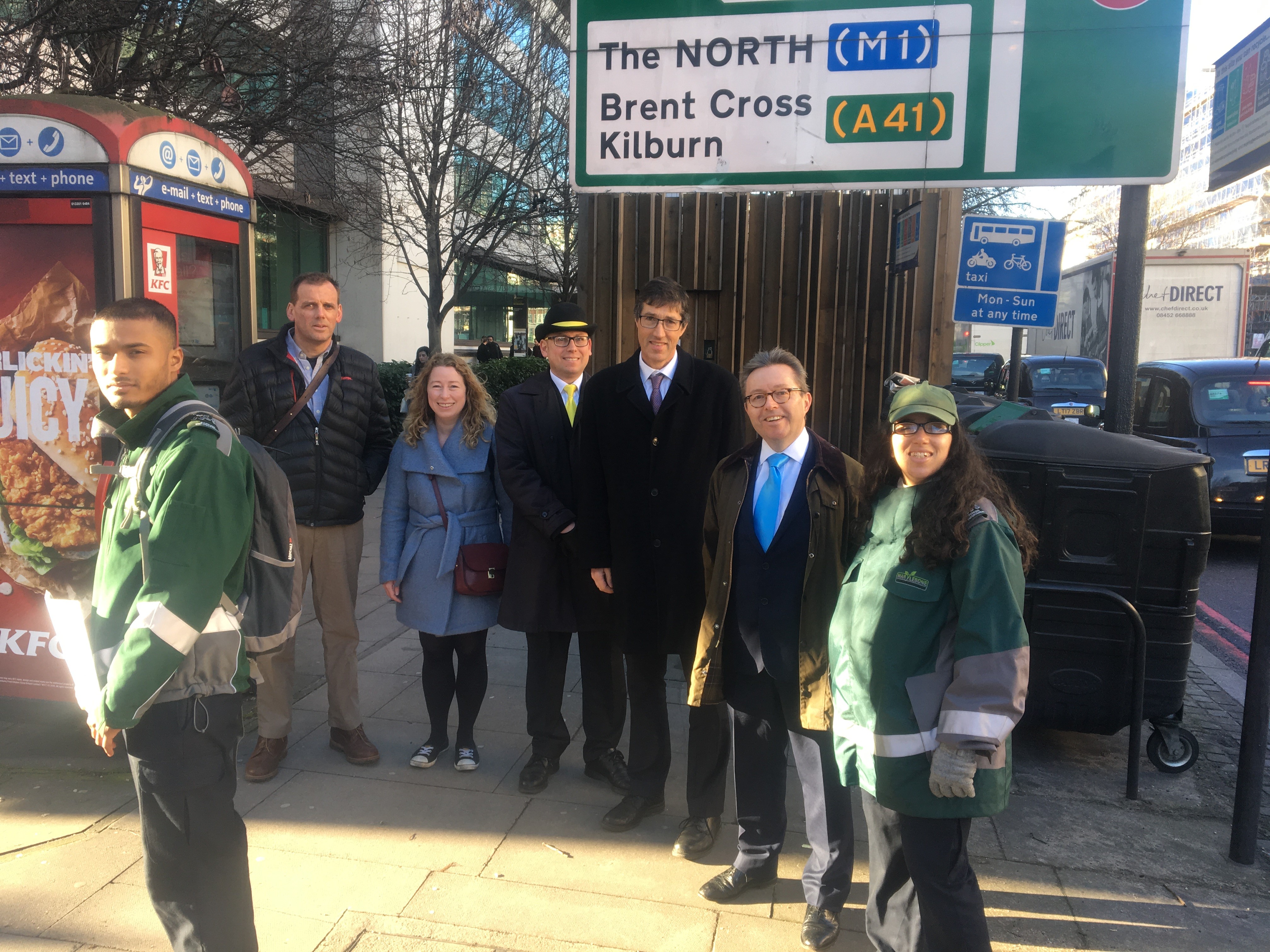 Air Quality Monitoring in the Marylebone Low Emission Neighbourhood
30th January 2018 / Posted by CRP Team
The start of 2018 has seen the Marylebone Low Emission Neighbourhood (LEN) focus on the prominent issue of air quality. With support from Marble Arch BID, Baker Street Quarter Partnership and Westminster City Council's Air Quality Marshals as well as LEN chair Councillor David Harvey, we were able to take the first step in monitoring and evaluating local air quality in the Marylebone Low Emission Neighbourhood.
A fixed 3 mile walking route around Marylebone was chosen to measure air quality over two weeks in January. Funded by TfL and the Mayor's Air Quality Fund, the LEN has been using state-of-the-art equipment from King's College London. The portable air quality monitor carried in a rucksack has been measuring the local "hotspots" of black carbon and other ultraviolet particulate matter, which can be strong indicators of harmful emissions from some diesel vehicles. The data collected will be used to compare future air quality walks that will take place throughout the remainder of the Marylebone Low Emission Neighbourhood programme.
To find out more about the LEN, or to find out about how to get involved in the project, get in touch with CRP's Vicky Keeble or Tom Linton-Smith.