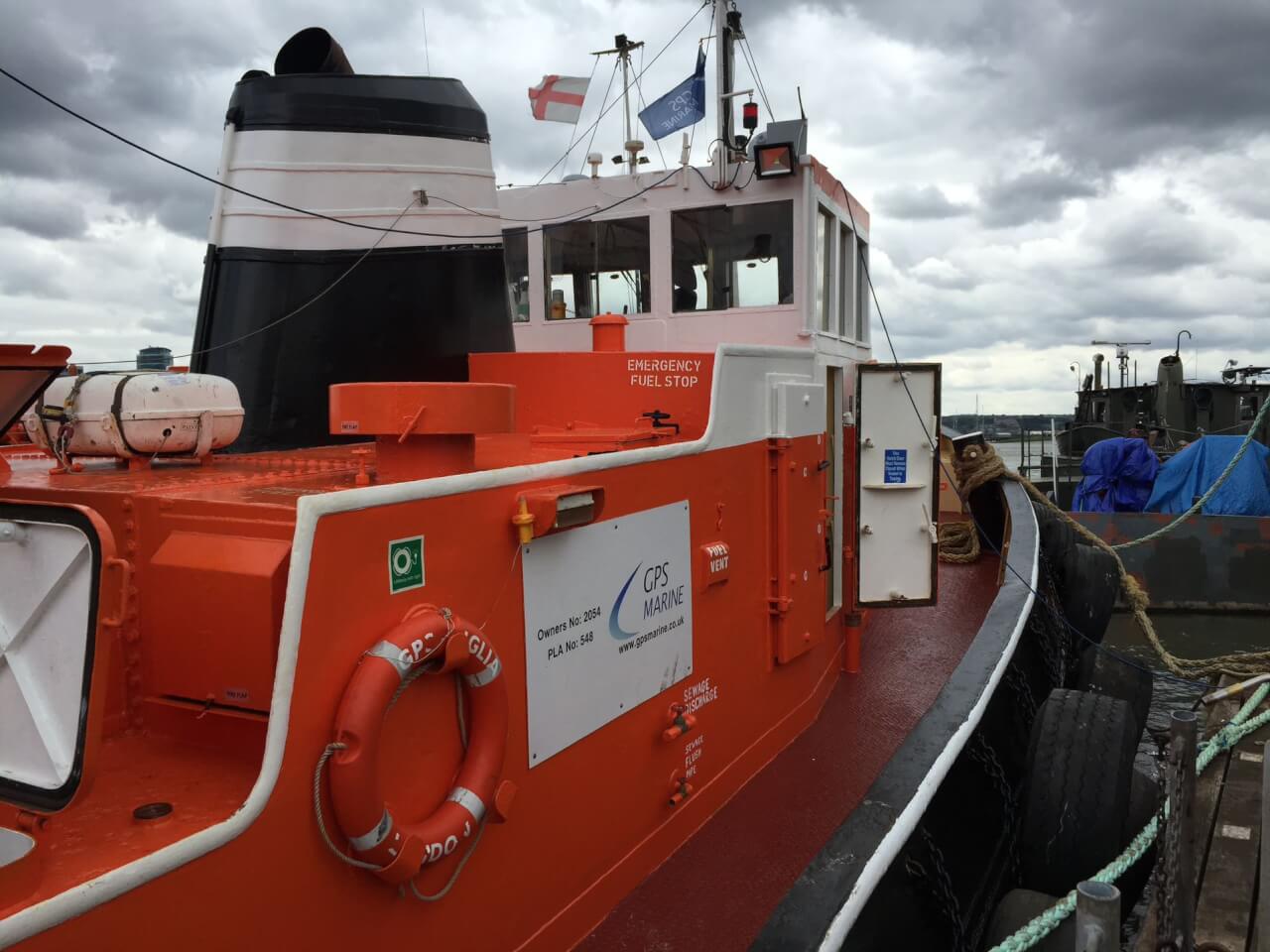 Air Quality Monitoring Begins on GPS Anglia
8th September 2020 / Posted by Sefinat Otaru
After delays caused by the national lockdown, the Clean Air Thames project is back on track, with monitoring now taking place on GPS Anglia, a 23 meter inland tug, owned and operated by GPS Marine Contractors Ltd, which works along the tidal Thames. Mechanical Engineering PhD students, Christopher Ogbunuzor and Zuhaib Ali Khan from University College London boarded the vessel on 3rd September to undertake exhaust emissions sampling, gathering data on the particulates that are currently being produced by the engine.
The measurements taken will form the baseline for comparisons to be made after GPS Anglia is retrofitted with post-exhaust equipment that will reduce hazardous emissions, including particulate matter, nitrogen oxides and sulphur oxides. Port of London Authority vessel, Driftwood 2, is expected to begin monitoring in the coming weeks! Stay tuned for more updates which will be posted on CRP's Twitter.
For more information, please contact CRP Project Manager Sefinat Otaru.