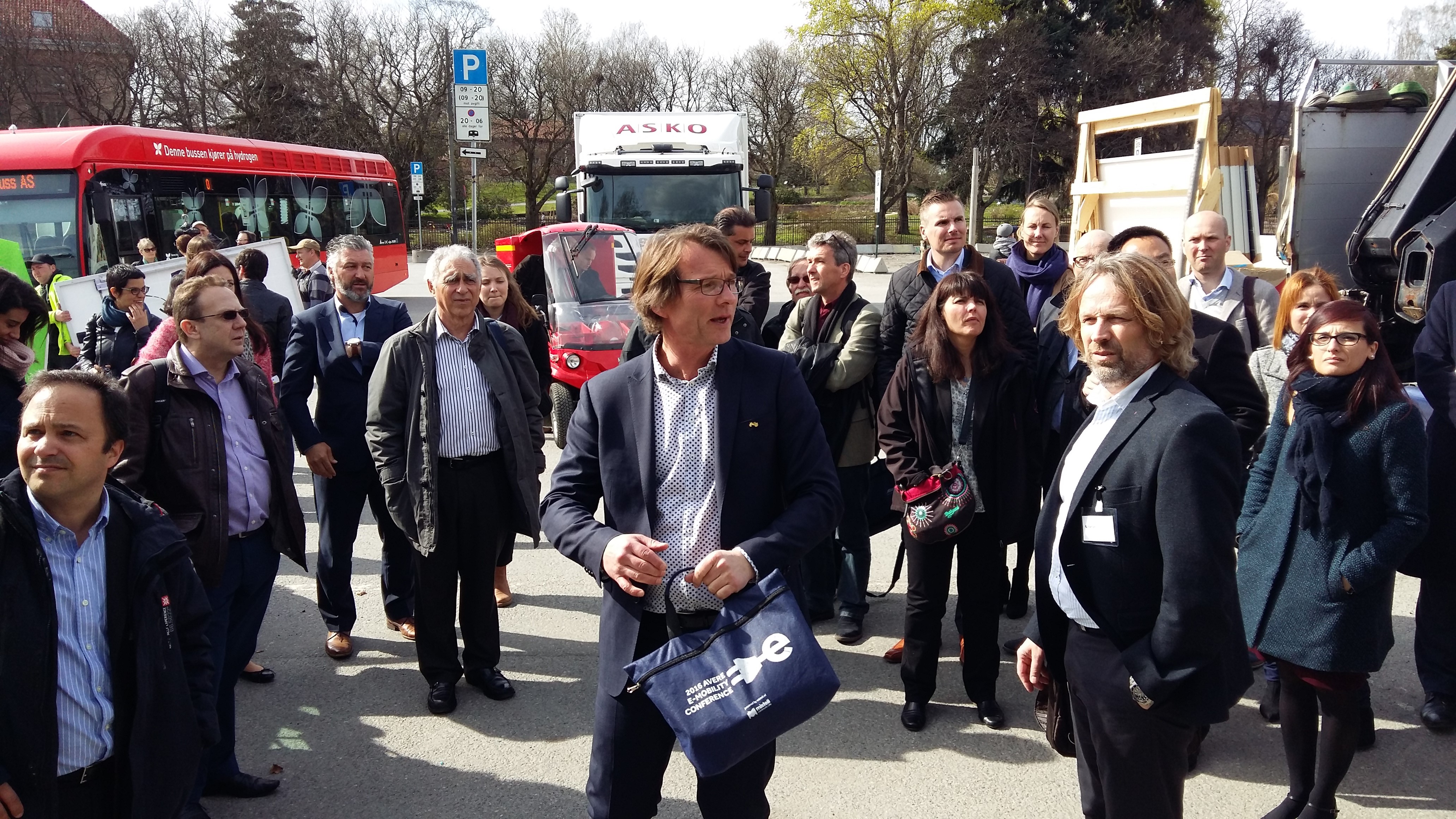 FREVUE Partners Meeting in Oslo
23rd May 2016 / Posted by CRP Team
FREVUE Partners Meeting in Oslo
The FREVUE partners came together in Oslo on 20-21 April this year for their bi-annual meeting to discuss the project's progress and to learn from each other's experiences. The City of Oslo, one of the local FREVUE partners, generously hosted the 50-strong delegation in their impressive city hall.
The first day of the meeting was open to local stakeholders and included an introduction to the FREVUE project as well as the electric vehicle situation in Oslo and Norway. Oslo was an inspirational meeting location being the frontrunner in all things electro-mobility: A strong policy package of no purchase tax, no VAT, free parking, etc. has provided a very favourable environment for EVs in Norway with their market share having reached 22 percent in 2015, compared with under two percent in the UK.
Day 2 was open to partners only with more detailed discussions on individual work packages and deliverables. Since the last meeting six months earlier, data monitoring and collection has greatly improved, with the FREVUE analysis now firmly underway. The Consortium also voted for the accession of two new project partners, of whom one will trial a logistics model new to the project (Breytner) and the other will facilitate the procurement as well as data monitoring and collection of heavy duty electric freight vehicles (FIER). More details on both new partners will follow once their accession has been formalised.
The FREVUE (Freight Electric Vehicles in Urban Europe) project is an urban e-mobility project supported by the European Commission.
For further information please contact CRP's FREVUE Co-ordinator, Tanja Dalle-Muenchmeyer, on tdmuenchmeyer@westminster.co.uk