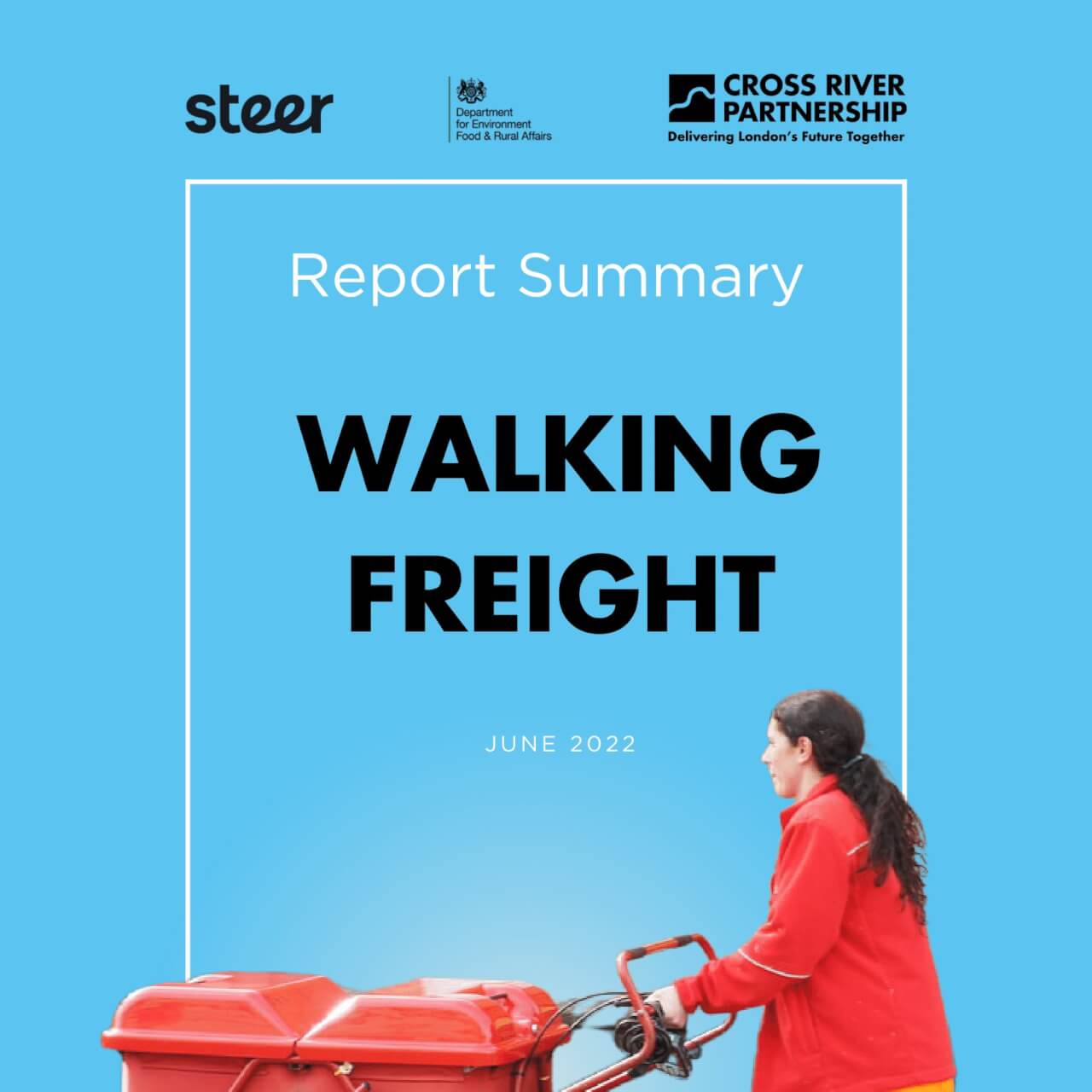 New Walking Freight Feasibility Study
27th June 2022 / Posted by Isidora Rivera Vollmer
CRP have just launched a new feasibility study focusing on walking freight in London! Walking freight is a mode of logistics where foot-based porters play a key role in deliveries and collections. 
This model has significant potential to expand within London, as it has advantages over other logistics modes which make it an efficient and commercially viable choice in specific circumstances. 
You can read a summary of our new report HERE. and the full report HERE.