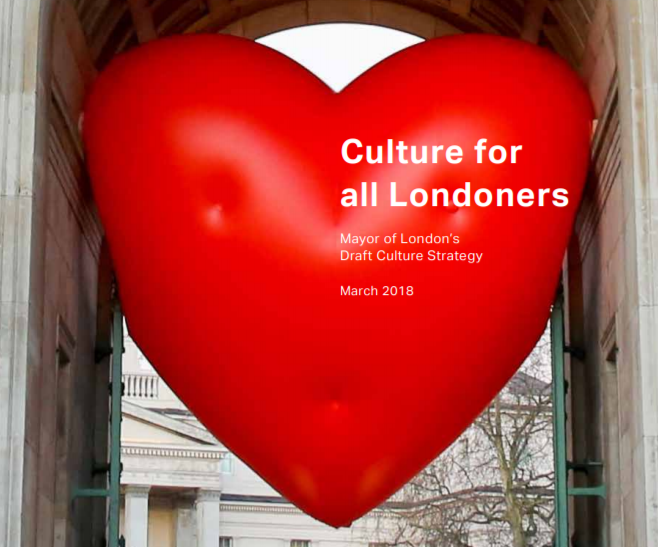 Mayor's Draft Cultural Strategy
20th June 2018 / Posted by Sefinat Otaru
The Mayor of London's draft Cultural Strategy has been out for consultation.
Cross River Partnership has submitted a response in general support of the strategy, which covers a range of exciting proposals for culture in London.   The response was shared with CRP partners.  The Mayor's four priority areas are:
Love London – More people experiencing and creating culture on their doorstep
Culture and Good Growth – Supporting, saving and sustaining cultural places
Creative Londoners – Investing in a diverse creative workforce for the future
World City – Maintaining a global powerhouse in a post-Brexit world
If you have any questions on the CRP consultation responses; or to find out if we could support your organisation in developing your approach to culture, contact Susannah Wilks or Vicky Keeble.