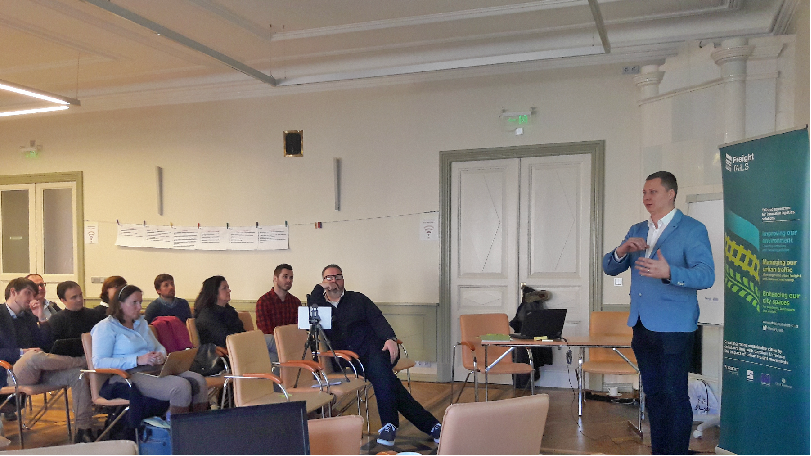 Freight TAILS in Tallinn
30th January 2018 / Posted by Sefinat Otaru
Earlier this month, CRP and our city partners came together in Tallinn, Estonia, for our penultimate Freight TAILS transnational network meeting.  The meeting was focussed on procurement, and we were joined by sustainable procurement specialist, John Watt of ICLEI – Local Governments for Sustainability. Led by our network experts, attendees explored sustainable procurement (also known as green procurement) and its various benefits including environmental, social, financial and market innovation.  We also learned how to build a case for revamping procurement policies.
Freight TAILS is a network of 10 European cities focused on improving the impact of urban freight transport.  Please contact Charlotte Knell or Sefinat Otaru for more details.
Freight TAILS is co-funded by ERDF through the URBACT III programme.