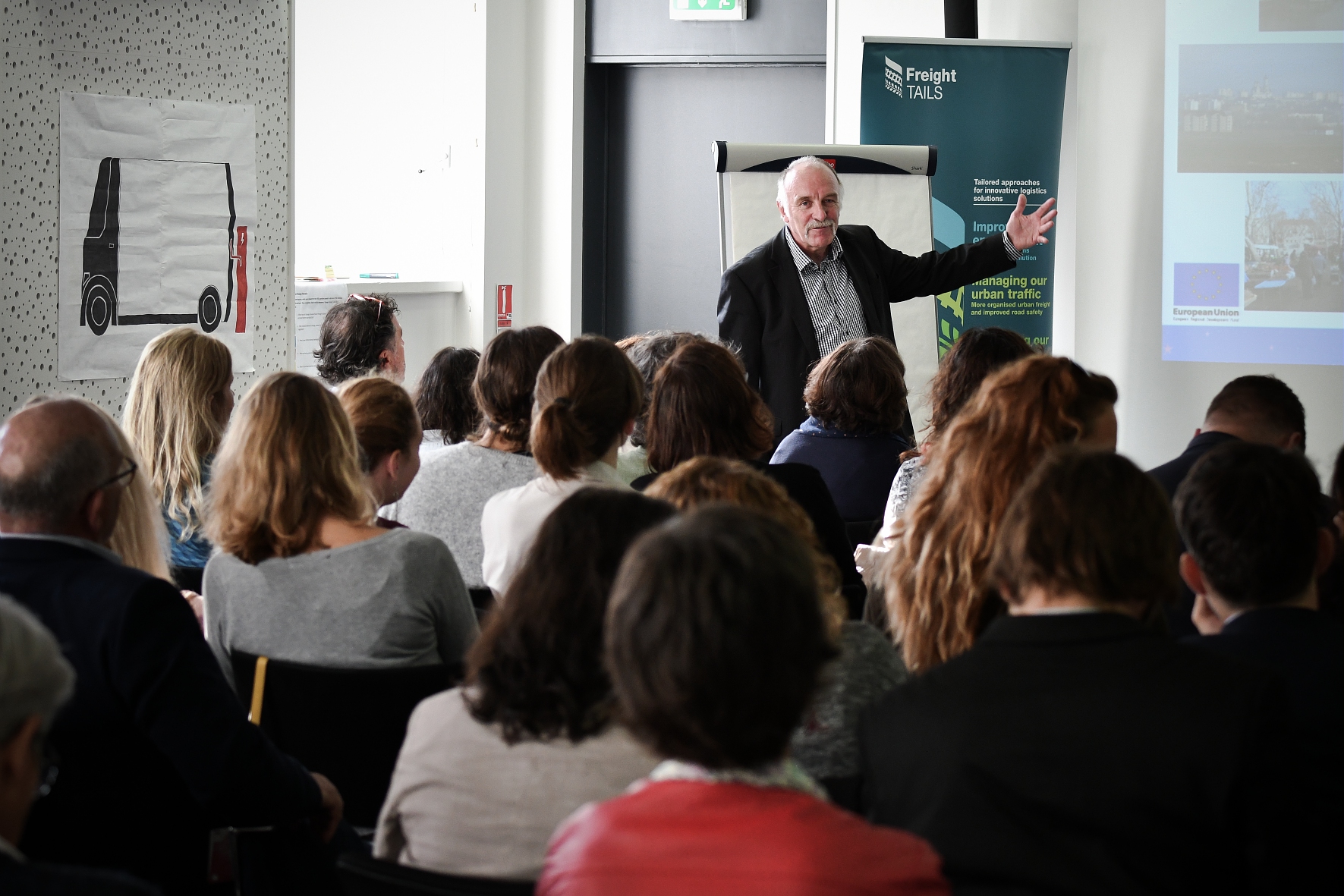 Freight TAILS in La Rochelle
24th November 2017 / Posted by Sefinat Otaru
Last month, representatives from the City of London Corporation and Better Bankside Business Improvement District (BID) joined CRP at our Freight TAILS transnational network meeting in La Rochelle, France. The meeting – led by our network experts – Philip Stein and Ian Wainwright, focussed on the role of voluntary behaviour change (VBC) in improving freight practices in our home cities. We addressed related issues including
– incentivising the use of zero- and low-emission vehicles;
– balancing VBC with regulation; and
– improving delivery consolidation practices.
Following the meeting, Maria Curro of Better Bankside BID stated:
"The Freight Tails (La Rochelle) conference was very relevant to the current congestion issues facing London today. The topics discussed have been very helpful in shaping the freight programme for the Better Bankside Business Improvement District. Specifically, the behaviour change discussion has shaped how we engage with businesses around business-related freight and personal deliveries. It was most helpful to speak with the European delegates and learn how other cities are working to address issues and concerns around freight."
Tom Parker from the City of London Corporation also found the meeting relevant to his organisation, stating:
"The Freight TAILS La Rochelle event provided an excellent opportunity for the City of London to expand knowledge on stimulating behaviour change with various groups in the supply chain. The experience will be a clear assistance in developing effective policy when working with stakeholders in the square mile."
Freight TAILS is a network of 10 European cities focused on improving the impact of urban freight transport. Please email Charlotte Knell or Sefinat Otaru for more details.
Freight TAILS is co-funded by ERDF through the URBACT III programme.